InGARSS 2020- WIE has selected a theme "Women Inspiring Women", in the light of its importance in the international push to improve women's rights. IEEE is the world's largest fraternity within the engineering community, with over 400,000 members in 150 countries around the world. IEEE Women in Engineering (WIE) is one of the world's leaders in changing the face of engineering. IEEE WIE global network connects nearly 20,000 members in over 100 countries to advance women in technology at all points in their life and career. IEEE WIE members make lifelong professional relation, acquire influential mentors, and make a difference for the benefit of humanity. Worldwide, women remain underrepresented in the STEM workforce and gender bias persists hence IEEE GRSS wants to encourage professional development of women in GRSS, and it strive to raise awareness and engage the GRSS community through Women Mentoring Women (WMW) program. The main objective of the WMW Program is to provide support for women within GRSS at various career stages ranging from early career to senior professionals.
WIE Programme during InGARSS
Panel Discussion - Challenges for women in Science and Technology and how to overcome
Time: 3rd December, 2020 10:30 - 11:30 am (Indian Standard Time)
Panelists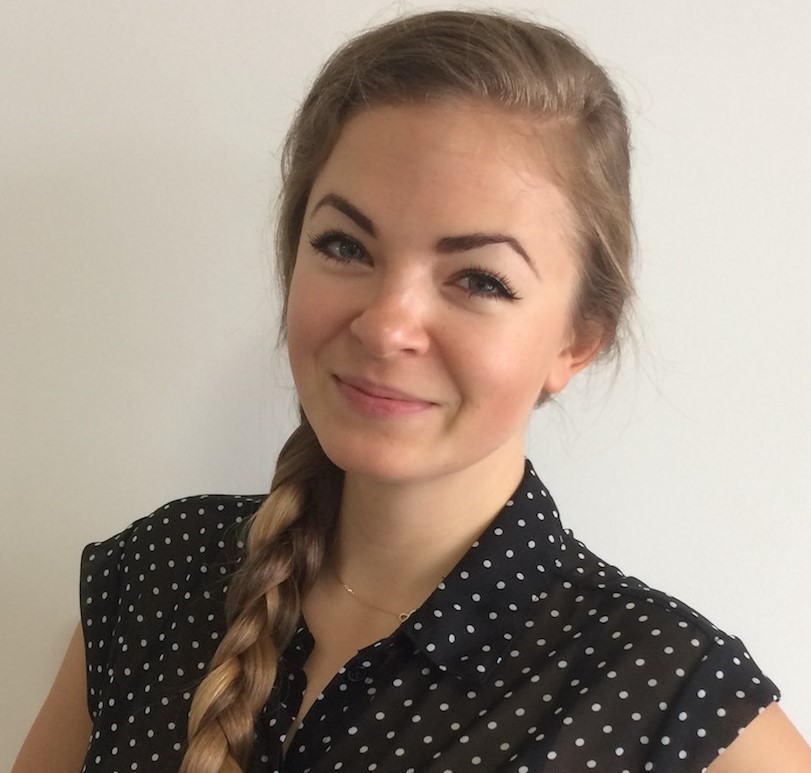 Dr. Alexandra Posoldova
Bio: Dr. Alexandra Posoldova is a Senior Data Scientist at Blackbook.ai, Queensland, Australia. Dr. Alexandra Posoldova completed her bachelors and masters in Electrical Engineering and Information Technology from Slovak University of Technology in 2012. She received her PhD in 2017 from Griffith University, School of Information and Communication Technology with a thesis on Methodology and algorithm of prediction of user behaviour in order to personalize Hybrid Broadband Broadcast TV.
She has experience working as a platform developer and machine learning engineer having worked on database design, ETL and data processing, machine learning, CD/CI workflow design, artificial intelligence, recommendation systems.
She is also the Vice Chair of IEEE for Queensland region since 2019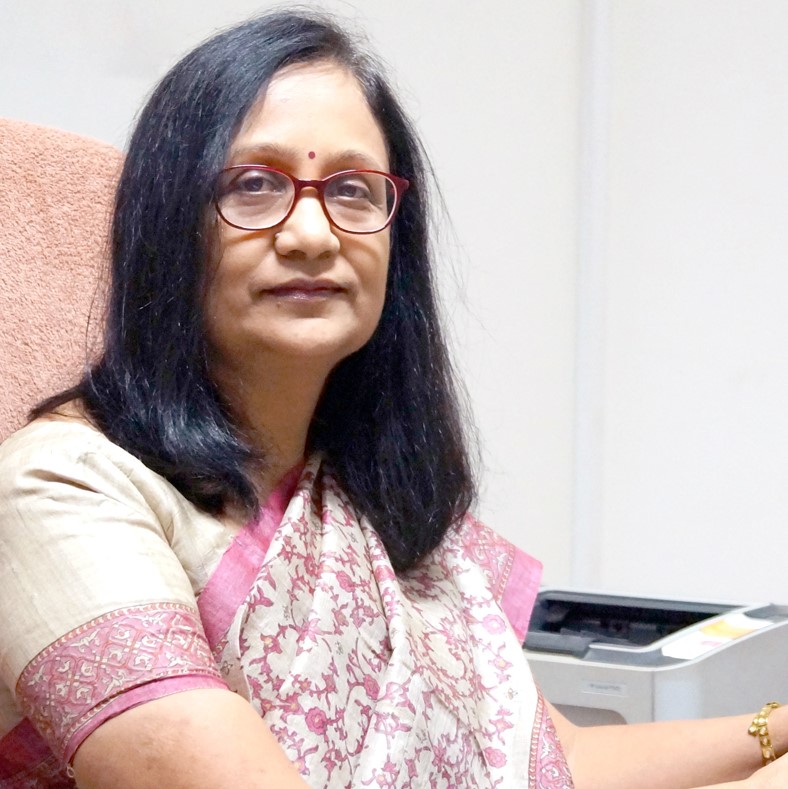 Dr. Alka Mahajan
Bio: Dr. Alka Mahajan is a Dean, SVKM's Mukesh Patel School of Technology Management & Engineering, NMIMS, Mumbai. Dr. Alka Mahajan has done her graduation in Electronics and Electrical Engineering from Andhra University College of Engineering, Waltair in 1983 and then her post-graduation leading to M Tech in Electronics Design Technology from CEDTI, Aurangabad. She subsequently did her PhD from the Delhi College of Engineering, Delhi University in Electronics and Communication Engineering in the broad area of Soft Computing.
Dr. Mahajan has over 32 years of teaching and administrative experience and has guided a number of undergraduate and postgraduate projects, with a number of publications in national and international journals and conferences to her credit. She was a Member of the Standing Committee on the scheme of 'Development of Women's Studies in Indian Universities & Colleges and Capacity Building of Women Managers', constituted by the MHRD, New Delhi. She is member of the General Council; the Principal Authority of the National Board of Accreditation, New Delhi and is also an Expert Evaluator for the NBA. Dr. Mahajan is a member of a number of professional societies viz; IEEE, CSI, IEI, ISTE and a fellow of IETE.
She has worked as an expert on various technical & local inspection committees set up by different universities. Dr Mahajan is a member of the Academic Council and Research Committee, and is a recognized PhD guide with a number of universities. She is a member of the Global Deans' Council and has been involved in developing and implementing innovative and meaningful programs for the education sector.
Dr. Alka Mahajan is a certified Independent Director and currently on the Board of Directors of IDMC Ltd, a subsidiary of NDDB, Anand.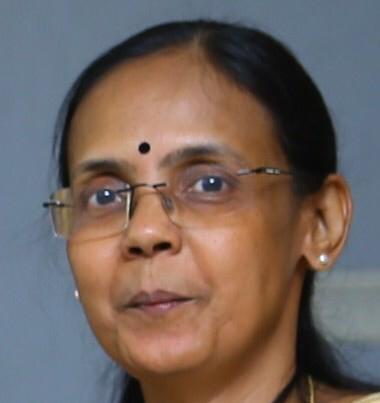 Dr. Mini Ulanat
Bio: Dr. Mini Ulanat is the Systems Manager of Cochin University of Science & Technology (CUSAT). She is a Technology evangelist with a career spanning 30 years of experience in Software & infrastructural development, implementation and management of enterprise IT projects. She took her Bachelor's degree in Elec. Engg from Govt. Engineering College Trichur and Masters (M.Tech) and Ph.D (Computer Science) from CUSAT. Recipient of several awards and accolades including three prestigious international fellowships -Chevening Fellowship (UK) , Fulbright scholarship (USA) and CICC Scholarship (Japan). Dr. Mini received Chevening Fellowship in Cyber Security and Information assurance and was trained in Defence Academy, U.K, in Cranfield University during Feb – May 2015. She received her Fulbright scholarship in 2003 – 04 and visited various Universities of US including Virginia Tech, University of Pittsburg, Carnigie Mellon University and Stanford University as a Visiting Scholar. She also received CICC Scholarship, sponsored by Ministry of Information Technology and Industries, Govt. Of Japan in 1998.
Active in Professional organisations, she holds leadership positions in the local, national and International committees. Dr. Mini is the WIE Committee member (2020). She is currently the chair of Women in Engineering (WIE), IEEE Kerala Section. Prior to that she was the chair- IEEE Kochi Sub-section, Chair – Computer Society, KS and Chair- Student Activities, IEEE Kerala Section. She is the Vice-Chair of Internet Society Trivandrum Chapter and Vice-Chair of ACM Kochi.