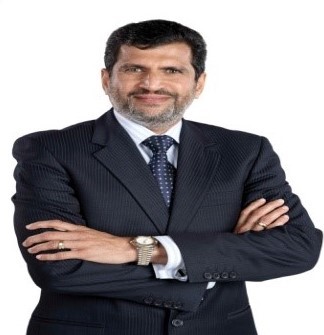 Agendra Kumar, President, Association of Geospatial Industries
Bio: Agendra Kumar joined Esri India in 2013. Under his leadership, the company has partnered with many government and private organizations to execute numerous transformative projects using Esri's GIS software. As an industry leader, Esri India plays a key role in defining the adoption of latest GIS technologies in the country. Agendra is also the President of the Association of Geospatial Industries.
Agendra started his career in the Indian IT sector in 1984 and later served as the country head for Silicon Graphics and Veritas Software. He was also the Director of Global Accounts for Symantec's Asia Pacific and Japan business, and was based in Singapore. Agendra received his M.SC. (Hons.) in Mathematics and Master of Management Studies (MMS) degrees from BITS, Pilani.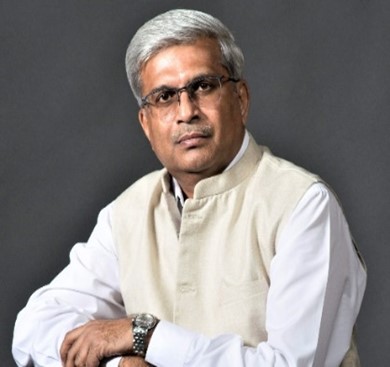 Dr Mukund Kadursrinivas Rao, Chief Executive, C-SAG, Bangalore
Dr Mukund Kadursrinivas Rao is an expert in space and technology and applications – specializing in Earth Observation (EO), Geographical Information Systems (GIS) and space policy. He has MSc Geology, MPhil in RS and GIS and PhD in RS and GIS. Dr Rao has ~40 years of unique government, industry/consulting and not-for-profit experience in EO, GIS and space.
Dr Rao has served Indian Space Research Organisation (ISRO) for 24 years and provided leadership to the Indian Remote Sensing programme and its national/state applications. Some of his notable applications of EO/GIS are for village/district/state planning, urban planning and management, unique Census of Natural Resources, establishing nationwide-GIS in a Natural Resources (information) Repository, establishing a National Spatial Data Infrastructure (NSDI).
For 8 years later, Dr Rao has provided executive leadership to EO/GIS industry and has acquired large EO/GIS business in India and abroad through innovative solution projects – to develop Power-GIS applications, Municipal-GIS, OneMap of Singapore, enterprise GIS for Ras-Al Khaimah and Ajman Emirates in ME, Delhi state SDI, India's NSDI Metadata portal and many others.
Subsequently, at Planning Commission, Dr Rao has led the definition of the strategy and action plan for National GIS; implementation of state-wide GIS for Karnataka; formulating National GIS Standards and in defining national policies for EO and GIS.
In 2015, Dr Rao was nominated by Karnataka Government as the Member-Secretary of Karnataka Jnana Aayoga (KJA) – a "think-tank" body. In that capacity, Dr Rao worked on knowledge interventions and innovations for state Governance. Dr Rao has steered key recommendations for Govt. of Karnataka – especially on Karnataka-GIS, Machine Intelligence and Robotics, Unmanned Aerial Systems, Karnataka State Education Policy, Big Data and Cyber-security.
From 2013 onwards, Dr Rao is associated with National Institute of Advanced Studies (NIAS), Bangalore and is Adjunct Professor. He has accomplished numerous studies and published papers/reports on National GI Policy, Indian Space Policy and futures, Indian Human Space Flight, National GIS Standards, Indian RS Challenges etc – which have been presented at international Conferences on space.
Presently, since Sep, 2017, Dr Rao is Chief Executive of NIAS Centre for Spatial Analytics and Advanced GIS (C-SAG) in Bengaluru and is leading a team to develop knowledge innovations in Spatial Analytics for variety of societal grass-root applications related to farmers, citizens and governance. Currently, he is in midst of developing a farmer-facing Agri-GIS solution using innovative Data Analytics and Social Impact techniques for Tata Trusts.
Dr Rao was the founding and first President of the international Global Spatial Data Infrastructure (GSDI) Association and is intensely active in various international EO, GIS and Space fora – international Committee of EO Satellites (CEOS); International Astronautical Federation (IAF); International Academy of Astronautics (IAA); United Nations (UN) bodies/committees; International Institute of Space Law (IISL) and many others. Dr Rao has been honored with many awards, including "GIS Hero" by ESRI. He has ~240+ different publications to his credit. Dr Rao is also on Editorial Boards of various international Journals and is invited on national TV for space technology discussions.