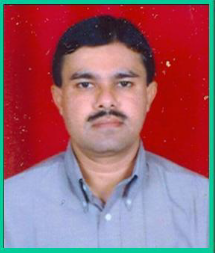 Overview of Sensors for ISRO's Remote Sensing Mission
Nilesh Desai, Associate Director, SAC/ISRO, Ahmedabad
Bio: Nilesh M. Desai, Distinguished Scientist, is currently the Associate Director of Space Applications Centre (SAC), ISRO, Ahmedabad. During last 5 years, he also served as Deputy Director of Microwave Remote Sensors Area (MRSA) and SatCom &SatNav Adv. Applications Area (SSAA) of SAC. Shri Nilesh Desai is a top ranker and gold-medalist of 1986 BE (Electronics & Communication) batch of L.D.College of Engineering, Gujarat University, Ahmedabad, India. In his about Thirty four and a half years of dedicated and illustrious engineering and research career at SAC/ISRO, he had been involved in design and development of ISRO's Microwave Radars like RISAT-1 C-Band & Other Airborne & Spaceborne Synthetic Aperture Radars (SAR), Oceansat-II and Scatsat-1 Scatterometers, Chandrayaan-2 SAR & Altimeter etc. as well as associated Signal & Data Processing and Remote Sensing Applications.
In recent years, he has led the activities towards development and realization of advanced and synergetic applications involving earth observation, navigation and communication technologies for societal benefits and strategic uses. He has also provided leadership in developing and strengthening applications of space infrastructure for the benefit of common man. For these applications, he has also been responsible for the design & development of different types of remote sensing data processing techniques, NavIC (Navigation with Indian Constellation) User Receivers, SatCom terminals & ground segments for Mobile, Broadband & High Throughput communication satellites. He is an advocate of outreach activities related to Indian Space Programme, in general and Remote Sensing & Earth Observation Programme, in particular. He has also been involved in the design of courses on Satellite Communication (SatCom) and Global Navigation Satellite Systems (GNSS), under the aegis of UN CSSTEAP.
He has been the main author or co-author of about 175 technical papers presented at various national and international conferences within and outside India. He has also contributed significantly in more than 220 technical reports of SAC/ISRO. He has represented ISRO/India at various International forums at Austria, China, France, Germany, Israel, Russia, Singapore, South Africa and United Kingdom, including delegations at International Committee on Global Navigation Satellite System (ICG) meetings & conferences. Most recently, he organized and presided over the ICG-14 held in India during Dec.-2019. He is the recipient of ISRO Performance Excellence Award-2018, ISRO Individual Merit Award-2010 and ISRO Team Award for RISAT-1 Payload Design, Realization and Data products for the year-2012.
He is energetic, enthusiastic and spends considerable time and energy in giving direction towards various professional and outreach activities like Vikram Sarabhai Space Exhibition, Smart India Hackathon (SIH), Popular lectures in Engineering & Science on National Science & Technology days etc. As Chief Nodal Officer of ISRO/DOS for SIH and as a mentor, he has been spearheading the organization of various outreach activities for school and college students, at SAC/ISRO.
His fields of interest and research include Data Acquisition and Digital Signal Processing for Radar, Navigation & SatCom signals, DSP and Microprocessor architectures, FPGA/ASIC hardware and VLSI designs, embedded systems and software quality assurance. He is an active and contributing life member of many professional societies like Indian Society of Remote Sensing (ISRS), Indian Society of Geomatics (ISG), Astronautical Society of India (ASI) and Indian Society of Systems for Science and Engineering (ISSE). Presently, he is serving as National President of ISRS Executive Council, and the Vice President of ISSE-Ahmedabad. Chapter.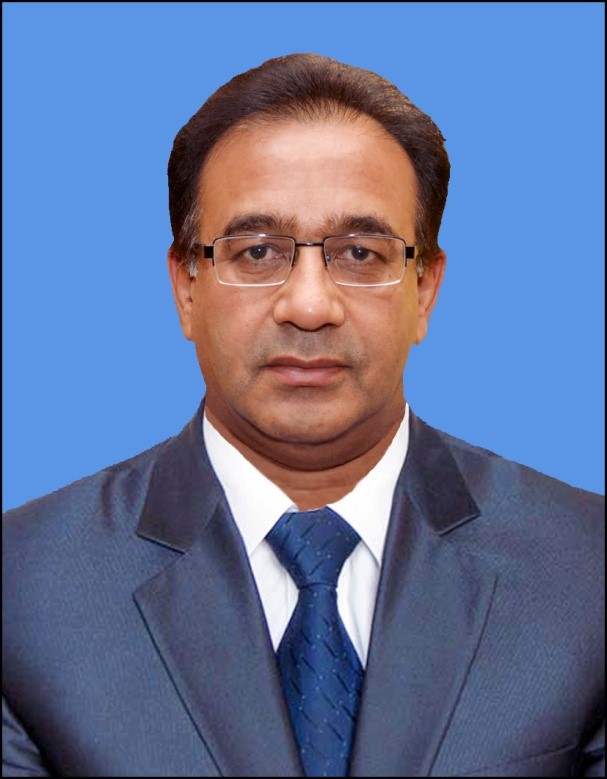 Overview of Planetary Remote Sensing in India
Prakash Chauhan, Director, IIRS/ISRO, Dehradun
Bio: Dr. Prakash Chauhan obtained his postgraduate degree in Applied Geophysics from Indian Institute of Technology (IIT), Roorkee and Ph. D. in Physics from Gujarat University, Ahmedabad. Prior to joining Indian Institute of Remote Sensing (IIRS), Dehradun, he was Group Director at Space Applications Centre, (ISRO), Ahmedabad since 2014. He joined Indian Space Research Organisation (ISRO) in year 1991 as scientist and since then working for the applications of remote sensing technology for natural resources management for ocean and land resources. He initiated research activities for planetary remote sensing at Space Applications Centre to study solar system objects mainly Earth's Moon and Mars, through Indian planetary missions. From April 1, 2020 onwards he is also holding additional charge of Director, CSSTEAP.
His major achievements are in the area of earth observation applications including development of algorithms for ocean colour parameter retrieval, marine living resource assessment, aerosol remote sensing for space based air quality monitoring, river and reservoir water level estimation using space borne altimeters and coastal zone management. He has done lead work in using the hyperspectral data for lunar surface composition mapping using HySI and Moon Mineralogical Mapper (M3) instruments of Chandrayaan-1. He has been the Principal Investigator for Infrared Imaging spectrometer (IIRS) instrument on-board Chandrayaan-2 mission. He also led team scientists for scientific analysis of data from Mars Orbiter Mission (MOM) instruments. He has published more than 100 research papers in both National and International Journals.
He is executive member of International Ocean Colour Co-ordination Group (IOCCG) and representing ISRO. He has also represented ISRO at CEOS as Co-Chair for Ocean Colour Virtual Constellation (OCR-VC). Currently he is a member of prestigious NASA-ISRO Planetary Science working group. He has been awarded prestigious Prof. P.R. Pisharoty memorial award for the year 2004 by Indian Society of Remote Sensing, Hari Om Ashram Prerit Dr. Vikarm Sarabhai Research Award by Physical Research Laboratory (PRL), Ahmedabad for 2009, ISRO merit award by Indian Space Research Organisation in 2010 and Satish Dhawan award by ISRS, Dehradun for 2016. He is also fellow of National Academy of Sciences (NASI), Allahabad.